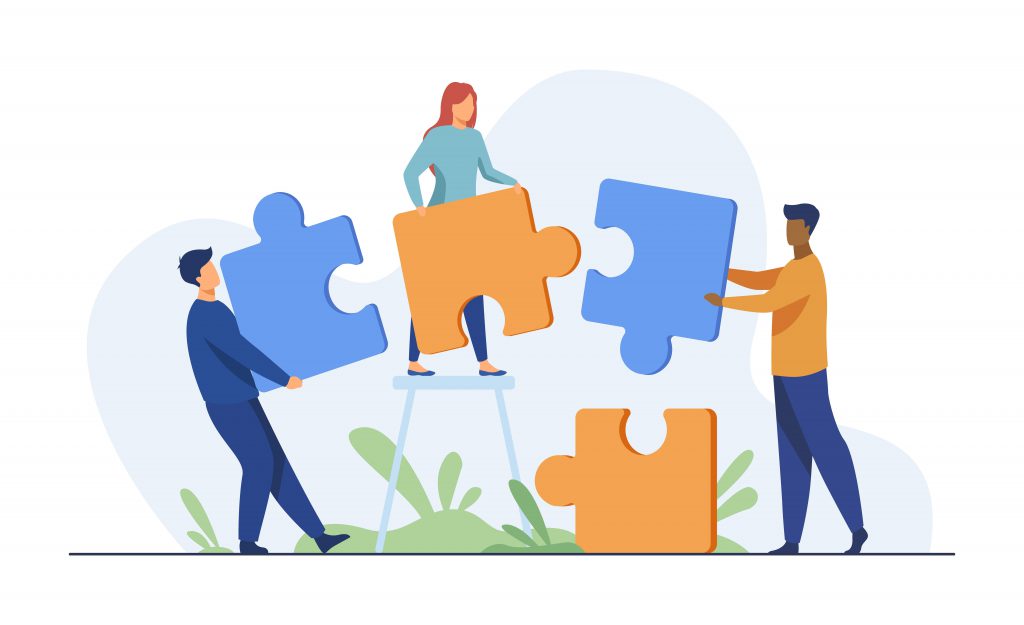 Offshoring offers companies a myriad of benefits especially now that a pandemic has made it become a common practice compared to a few years back when many companies didn't see the need for it.
Some of the benefits associated with it include access to a vast pool of talents, the ability to cover multiple time zones, and more operating capital funds.
With technological advancements in the internet and communication software, offshoring has never been easier than now. However, there is the ever-present challenge of what to do to build the right offshore team for your company. In this article, we will look at five great tips on how to successfully build a committed offshore team that guarantees growth.
1. Screen for Reputable Outsourcing Companies
The first step in getting the best hands in is by hiring from the right outsourcing company. This involves collecting all the necessary information about shortlisted companies. It would also be a good practice to request for sample CV's of their current employees. This way you can check the quality of talents they can acquire for you. 
Doing this can help you make a more informed decision and eliminate inconveniences resulting from negligent hiring. This will also ensure that only suitable and sustainable team members are brought in.
Related article: Key Factors to Consider Before Choosing an Outsourcing Partner
2. Explore Business Models
It makes sense to keep in mind factors like the cost of building an offshore team in mind. However, the competitiveness in the offshore industry ensures that you can find companies that offer their services at reasonable rates. 
Cost-effectiveness is what matters most in the recruitment process. It is crucial to find professionals who are ready to provide the best job at a price that works for you. 
Before making a hiring decision, ask about things like hidden budgets, unforeseen costs, quotes, and timelines. There are different billing models you can consider, which include hourly, monthly or dedicated resource models.
3. Go From Smaller Engagement
It always makes sense to start projects with a small engagement with the offshore team. This helps candidates become more familiar with your company a well as other team members. 
Keep communication simple by using common and understandable language statements to ensure everyone irrespective of the country they come from are in tandem.
Doing this will help you understand better the quality of work done, the skill proficiency of the workers, professionalism, work ethics, and the attitude of team members.
4. Share Your Business and Product Vision
A common mistake made by many business owners is randomly assigning tasks to a team of professionals who don't understand what the company's vision is and how to achieve it. This can create a problem of people not working as a team towards a particular aim.
As you work with an offshore team, make sure that all the members of the team understand your goals and what you are looking to achieve with the product or service you sell. Help them see the whole picture of your vision. It is now on them to optimise their process and make smarter choices as the project progresses.
5. Use The Right Tools & Documentation
To successfully build an offshore team, consider using managing and controlling your projects with tools like Teams, Asana and Favro. This enables you to monitor, share, and create project ideas for your online team.
You can easily track team members and see what projects they are working on per time. Also, these tools help you manage team workload and schedules. You can discuss and comment on tasks in real-time as projects are being completed.
Conclusion
When hiring remote workers for your offshore team, ensure you follow the aforementioned offshore tips to get the right people. Choose people who have similar passion and enthusiasm for the work like you to prevent having challenges while working together.
To create a wonderful working environment for your team, ensure that you are flexible and adaptable to them. Give them autonomy, inspire them, and consider their opinions in making company decisions. 
Building an offshore team can be challenging, but if done right with patience and the right strategies, you can earn the rewards of business success.