Offshore Staffing Services
Dynamic Business Outsourcing Solutions offers excellent offshore staffing services for different-sized enterprises of all industries and lines of business. Hire staff in the Philippines for top-notch digital marketing, back-office, IT, and customer support services for a fraction of the cost! 
Here at DBOS, we understand how important a team of highly skilled and dedicated professionals is in the success of your business. By hiring staff in the Philippines, we offer you dedicated outsourced talents that can support your business endeavours on a long-term basis. In return for your company's growth and development, you create job opportunities for qualified and motivated individuals.
Our offshore digital marketing team can increase your brand awareness, brand loyalty, customer retention, and conversion rate across all your online platforms! We offer SEO, SEM, email marketing, affiliate marketing, graphic design, content marketing, and social media management services. With our goal to be the best BPO in the Philippines, we exceed the metrics on all your online channels.
Our team of excellent communicators can address and resolve customer enquiries in just a few minutes! We offer a wide range of customer support roles including chat support, call centre, collections, lead generator, sales specialist, and community moderator. Our edge against the competition is our focus in New Zealand and Australia as a BPO in the Philippines.
Hiring staff in the Philippines can also be a smart decision for back-office roles. Our offshore team of personal or executive assistants, accounting administrators or officers, HR personnel, medical billers or encoders, and insurance specialists can handle all your day-to-day operations. This means you can focus more on developing new services or products that can boost your income.
IT roles such as a web and mobile developer, software developer, help desk, system or network administrator, web designer, and software tester are essential in this ever-evolving digital world. Outsourcing them from a BPO in the Philippines can be a wise and cost-effective solution for the maintenance of your website — your business' face on the worldwide web.
Start building your offshore team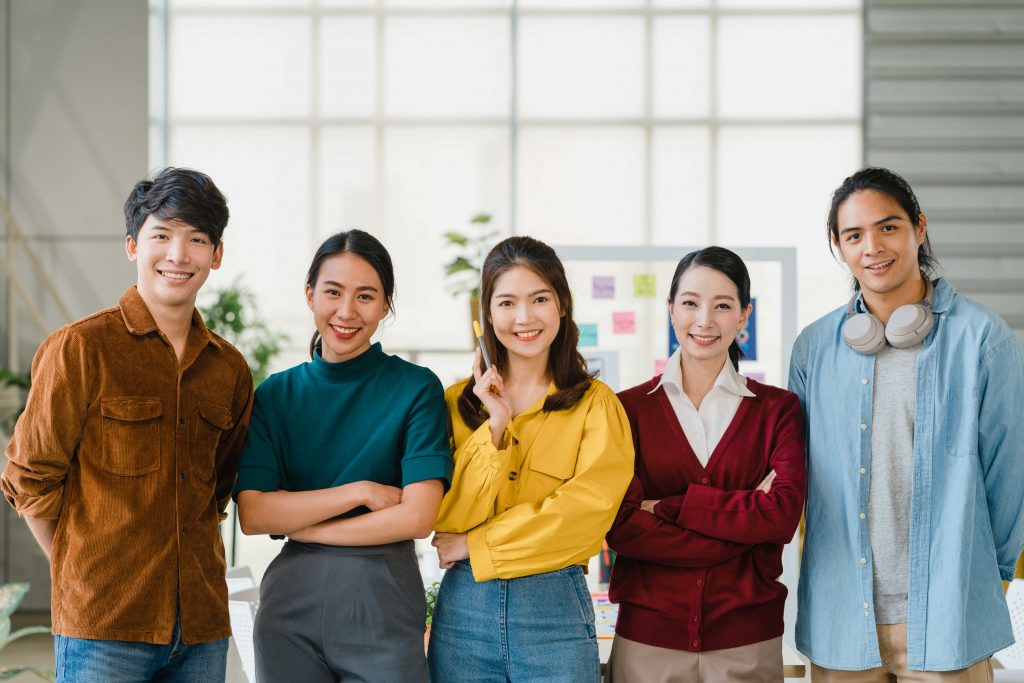 Building your offshore team
STEP 1
Free consultation to assess and understand your needs
Our job is to help your business go to the next level through our offshore staffing solutions. Based on your current situation and future goals, we will help you determine if offshore staffing is the right fit for your business and pay close attention to the financial considerations.
STEP 2
Customising a solution and contract
Once we've identified the specific needs of your business, our team will customise a solution and provide a transparent and detailed quotation for your review and approval.
STEP 3
Searching for the right talents
The searching and sourcing of talents begin. Leave it to us to find the most suitable candidates for each role guaranteed to be assets to your business. All with the right qualifications, excellent English communication skill and the right attitude.
STEP 4
Our team will put together a clear transition plan to facilitate all aspects of your offshore team's setup, which includes all employment contracts, IT infrastructure and support, workspaces and necessary training. We will work together seamlessly and consistently to ensure the proper transition for all stakeholders.
STEP 5
DBOS welcome you onboard!
Your new dedicated offshore team jumps into action and regularly updates you on their progress. You can now focus on the more essential aspects of your business at ease, knowing your new team is well supported and cared for by DBOS.
Get In Touch With Our Team ​
We will get back to you within 24 business hours